Review, 2 april 2020, The Audiophile man

Conclusie Ricable Dedalus Speaker:
If you pick them up, you'll see that the cables look quite stylish, even the box has an Italian style thing going on but its the aural response that matters here. The Dedalus' inherent focus and precision encourages music to maintain a fair old pace while managing internal frequencies to maintain air and space around the midrange. The result is a quite effortless performance that encourages music rather than restricts. With the Dedalus cables, music is indeed free to roam.
Review, 15 januari 2021, Hifi.nl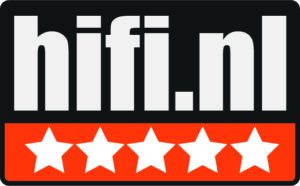 Conclusie Ricable Dedalus serie:
De gehele beleving rondom de producten van Ricable laat ons muzikale hart sneller kloppen. Het merk raakt ons anders dan anders. Het zijn die kleine details die het doen. Dat begint al bij de verpakking en vertaalt zich verder in een uitstekende kwaliteit van het product zelf. Met deze Dedalus bekabeling van Ricable beluisteren we een klassiek stuk vioolmuziek waarbij de violist een exclusieve Stradivarius bespeelt niet als een muzikant met zomaar een viool, maar beleven de composities met ons hart zonder überhaupt na te denken over de muzikant, laat staan over het instrument. In onze beleving is dat het beste compliment dat een fabrikant kan krijgen.